The digitalized twenty-first century is more about ease, convenience, accessibility, and reach than digital platforms and online presence. One such example is the School Fee Management Systems.
They are complete modules with a single point of contact for transferring, calculating school fees, maintaining, keeping track of dues, and reminding parents to make timely payments. These software technologies are efficient in lowering expenses and increasing efficiency. These system applications are also excellent queue cutters!
The flexibility and adaptability of these software applications make them so popular. For example, it covers a wide range of fee payments and allows schools to categorize them correctly. In addition, fees for school Software solutions combine fee data over a certain period, making it much easier for school administrators to keep track of their finances.
What are school management systems?
School administration software is a one-stop shop for a variety of issues. It's an integrated Learning Enterprise Resource Planning (ERP) system for incorporating, simplifying, and improving school administration and management. It covers everything from home timetable coordination, assignments, extracurricular activities, library services, exam management and scheduling, student attendance, online e-learning modules, fee auditing, affordable healthcare, and home assignments to payroll, accounting, plus various funds invested.
The program's cost is determined by parameters such as student strength, number of courses, functionality, cost of installation, and so on. The average monthly cost per student is between 120 and 250 INR. School ERP Software provides a wide range of modules to choose from and improves not just administrative efficiency but also the overall efficiency of the school.
Why choose the school fee management system?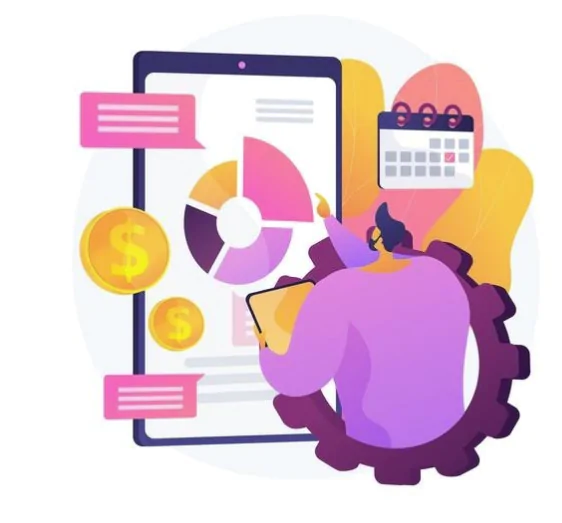 Fee management and documentation are critical functions of a school administration. Unfortunately, the present fee collection mechanism is a time-consuming and exhausting manual process. Moreover, to err is human; even tiny miscalculations or incorrect data entry result in additional effort and time waste.
School administration has become much more convenient and efficient due to School Management Software Solutions. Parents may make payments whenever suitable for them, without disrupting their routines. These applications benefit from data backup with synchronization and greater convenience, decreased redundancy, transparency, and customized modules. Let us go through the top advantages of employing charge management software in the classroom,
Ease of use – Online School best ERP empowers parents and students to:
Creating electronic receipts
Data may be accessed remotely 24 hours a day, seven days
There is no documentation.
With minimum human labour, the inconvenience of standing and waiting in large lines is eliminated.
Complete 100% Transparency
Saving money on processing costs
Account Management – Student and teacher profiles with configurable parts may be created, for example, contact information for parents and demographics. All outstanding balances, house competitions, fee reminders, hostel, and mess costs may be readily tracked.
Notifications – Everything is perfectly synced and linked. As a result, fee payment notifications, email/SMS alerts for changes, and app notifications in Android or iOS mobile apps are issued automatically. This ensures that parents and children are made aware and do not miss any crucial information.
New admissions and fees module categorization
The cost is paid with just a few clicks! The specific categorization of the charging module ensures this smooth path. A few examples are:
Similarly, enrolling at a school is not as time-consuming as it used to be. There will be no lines, no collection of many forms, and no troublesome activities of filling and submitting them. Moreover, it has gotten easier and more convenient with remote access.
Revenue Management – Payroll, financing, incidental costs, and counter fees may be controlled using enterprise resource planning software (EPR). Donations from various sources may now be quickly recorded and accounted for. Donations from alumni can contribute to the institution's earnings. Managing refunds, penalty fees, concessions, and discounts becomes useful.
Mobile Apps Integrated –
These are cloud-based, integrative mobile apps that include biometrics, GPS tracking, and smart cards. This enables numerous users to engage with the program at the same time. User-friendly features include inquiry administration, inventory control, goal management and assessments, human resources, hostel management with the mess, profile scanning by QR code, and so on.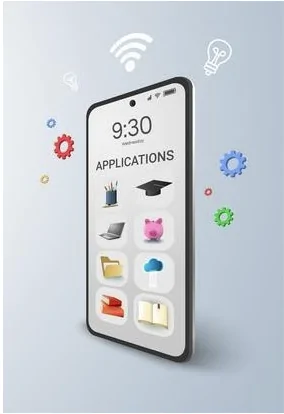 Data backup and synchronization
The statement for the paid fee may be automatically generated using Online Fee Management system Software. In addition, the receipt may be accessed instantly through the parent's mobile apps.
Creating the fee receipt online and transmitting it immediately through the mobile app helps decrease paperwork for the organization and the parents. In addition, we can use this to make the organization paperless.
Environmentally friendly
Another excellent aspect of management solutions is that it is environmentally friendly. Because everything is computerized and digital, maintaining a hard copy, submitting hand-written applications, payment receipts, fee cards, and other information documentation on paperwork has been dramatically decreased. It is an easy-to-use, environmentally friendly, and long-lasting approach.
What makes the fee management system a "must-have" for a school?
Fee collecting made simple
Payment can be made in both online and offline forms.
If relevant, the ability to change fine and concession amounts.
Fee collection can be seen by date, time, or date range.
Fee receipts and email/SMS notifications
Collection Report from Month to Month
View the cash, check, bank transfer, and advance amount easily.
Fee information for each student
Reduces costs while increasing efficiency
Outstanding fee specifics
Fee collecting particulars daily
Reminders of Overdue Fees
Conclusion
The requirement of the hour is to manage school expenses wisely. Using the fees management solution in school administration software, you may handle numerous school fees-related issues from a single platform.
It is a fast, safe, and dependable piece of software that speeds up your charge management procedure. It also gives your educational administration and parents/students excellent facilities.
You may test the fees management system in the InvettEd school's best ERP service provider. However, once you comprehend it and put it into practice at your educational institution, you will notice a change in your ability to handle school fees and other school-related responsibilities.