InventtEd™
Psychological & Personality Development

Services Analyses An Individual Traits
Be a Futuristic Educational Institute
As an educational platform that prioritizes the holistic development of students, Inventted offers a one-stop solution for all the prerequisites including career counselling, professional support, psychological and personality development, adversity quotient, emotional intelligence, and IQ testing.
Personality and
Career Development
Personality and Temperament
Well-being and mental Health

One-Stop Solution for all Career Planning Needs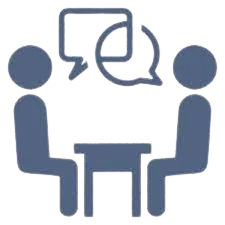 Personalised Counselling Sessions & Action Plans

State-of-the-Art Career Guidance Plat form Designed for the Future
Continuous Engagement & Expert Support
Insightful Analyses & Development Plans
Accurate Evaluation & Best-Fit Matches
In-School Workshops
Analyse Your Personality Traits With InventtEd
We are dedicated to giving students a place to explore themselves and treat psychological issues, fostering personal, social, and professional development. Our goal is to establish a setting that values heterogeneity, happiness, and well-being. We provide students with a welcoming environment that encourages them to collaborate, learn, live, and develop.
We work with a variety of topics, such as interpersonal and social skills, time management, relationships, gender identity, coping with loss and separation, job aspirations, learning techniques, trauma, stress, psychiatric issues, and self-concept. In order to develop into fully functioning adults, students are urged to prioritize their mental health.
InventEd employs evaluations that are backed by science to help students uncover important components of their work personality and help them choose careers and training options that play to their strengths.