Many educators and other professionals have identified faults in today's educational system. According to these experts, the current curriculum fails to focus on vital life skills that might aid in students' personal growth. One of these life skills is the ability to communicate and collaborate with others. Such abilities can be taught using cutting-edge technology such as artificial intelligence (AI).
Educators are already implementing AI in the classroom to improve the learning experience. Similarly, educational institutions may apply artificial intelligence to boost collaborative learning. Such solutions have the potential to improve interpersonal skills and educational quality. Many tactics will be implemented to guarantee this occurs. However, one item will always play a part in assisting educators.
What is Collaborative learning?
An emerging innovation is collaborative learning with several edge devices to develop collective intelligence. To accomplish collaborative decision-making, edge artificial intelligence (AI) computing often takes full use of diverse, accessible services and information in network elements, edge servers, and cloud systems. However, in order to achieve the aim, it must also provide data storage, transmission, and management security.
As a result, constructing a distributed security framework for cooperative learning in edge devices is a complicated and difficult technical task. Block-chain technology can aid in the realization of distributed collaborative learning without the requirement for third-party auditing. The consensus procedure is very important in terms of technology. A trustworthy consensus strategy for multi-party collaborative learning of edge AI is suggested in this paper.
Collaborative learning with AI
Assessment of collaborative abilities
By analyzing enormous amounts of data about every student, AI systems can determine their level of participation. Such systems can produce metrics that can assist educators in assessing each student's level of collaboration. Educators can use this information to recommend methods to improve cooperation or address negative tendencies in the learning process. As a consequence, instructors may assist pupils in developing their collaboration skills.
Formation of a group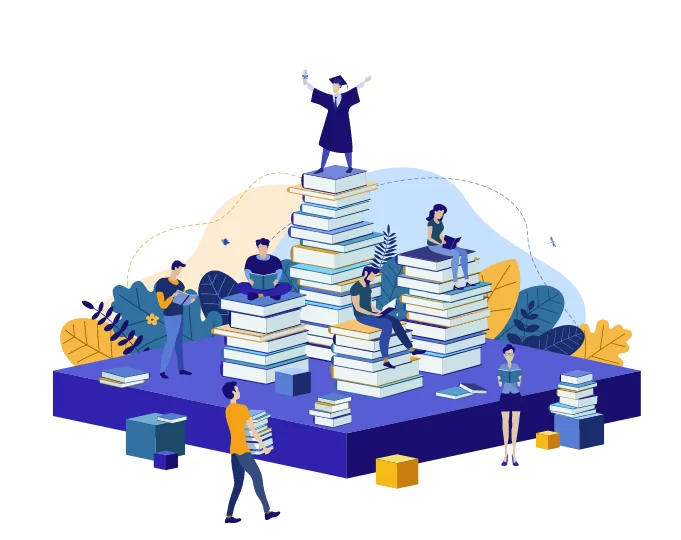 AI can analyze massive amounts of data about each pupil. This information may include their academic achievement, attendance, and working style. Using this information, AI can split students into well-balanced groups capable of completing various assignments.
Students with a similar degree of comprehension of a subject may form such groups. Alternatively, instructors can program AI systems to establish groups of pupils with varying degrees of academic competence. This can assist pupils in utilizing their own unique abilities in a group setting. As a result, AI can assist educators in informing appropriate groups of pupils for each activity. Similar tools may be used in businesses to organize groups for various initiatives.
Virtual assistants
AI may be utilized to develop virtual agents that assist students in collaborative assignments. These virtual agents may respond to student questions and act like peers or teachers. Virtual agents can assist with collaborative work using these tools. Such virtual agents have the potential to be extremely beneficial in instructional games and interactive courses.
Virtual agents on these platforms can use questions to assess each student's comprehension of the topic content. As a result, AI-powered virtual agents can enhance the learning experience by making it more informative and participatory.
Learning gaps
Students falling behind in a class or topic is typical in schools. Such learning gaps might be caused by an inability to absorb new concepts, difficulties studying information, or inefficient teaching techniques. However, determining the precise reason might be challenging.
AI systems can analyze enormous datasets to detect problematic students and curricular issues. Natural Language Processing may be used by AI systems to examine the content areas of study materials for this purpose. Educators might construct tailored learning plans or assignments based on this data to bridge learning gaps.
Intelligent Virtual Agents — AI – can add to the discussion.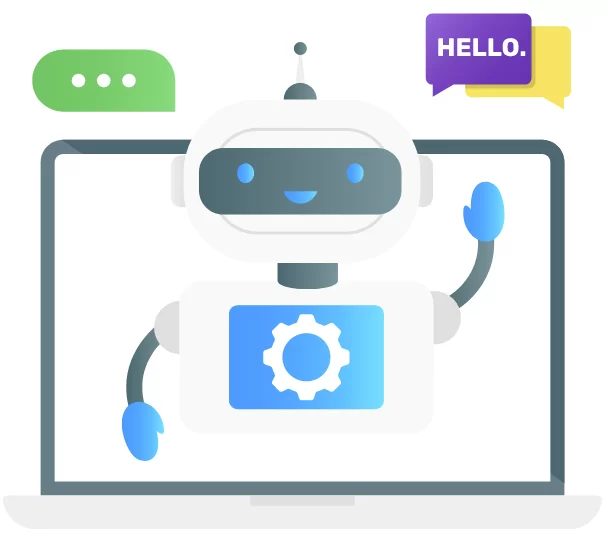 The incorporation of AI agents is one of the most promising approaches that artificial intelligence improves collaborative learning. Intelligent virtual agents can regulate a strong individual to group work by functioning as either an expert participant (such as a coach or teaching helper), a virtual peer, or somebody for the student to educate.
This strategy might be especially effective in digital learning settings such as games or online classes, with the intelligent virtual agent collaborating with students, asking a question, and delivering new material as needed to assist group participants in developing subject matter comprehension.
Expert Facilitation – AI improves teamwork
AI systems may be trained to detect good cooperation tactics and then utilize that knowledge to identify which groups have the greatest difficulty grasping specific concepts or ideas. Teachers may then utilize this information to fix gaps in successful cooperation, offering students promptly, tailored, on-demand help.
Personalization and Enhanced Learning Outcomes
With improved access to education, collaborative spaces, and intelligent tutoring tools to help instructors, AI-based learning encourages customization and better learning results. One of the most significant elements of AI-supported learning occurs when learners are not physically present in the same area or are unable to do so. This gives students a variety of options for when, where, and what they want to learn.
Online discussion groups, communities, and networks are critical components of AI-assisted learning. The technology, which is based on AI techniques such as machine learning and shallow language processing, can assist instructors and learners in directing peer involvement and monitoring learning activities.
Conclusion
AI-based collaborative learning will increase each student's communication and collaborative abilities, which will be extremely important in their future careers. Educators may employ AI to provide an engaging learning experience. Such technologies have the potential to greatly improve students' and teachers' educational quality.
The findings of this study are expected to pave the way for exploration, allowing learning systems to facilitate the growth and expansion of learning participants' critical reasoning, cognitive skills, and collaboration skills, thereby improving online Collaborative Learning Opportunities.